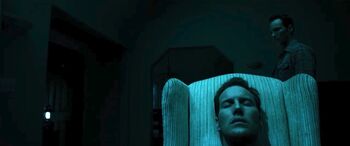 Astral projection is the ability of separating the astral body from the physical body. Normally this occurs as part of the sleep process, usually at the deepest dream level. It also can occur in a trance state. When the person is conscious of this separation it is called conscious astral projection. The separation also is called
Etheric Projection
Edit
Etheric Projection or Out-of-the-Body Traveling. To be conscious of this act or event is a highly sought. Through conscious astral projection one is able to remember events occurring during an astral journey. On such journeys the conscious mind traveling within the astral body can explore not only various earthly places, but also different realms within other dimensions. The conscious astral projection can be induced through deep meditative states. Some individuals exit their bodies from the solar plexus area, while others leave from the third eye, or simply discover themselves looking down from above at their physical body.
Ad blocker interference detected!
Wikia is a free-to-use site that makes money from advertising. We have a modified experience for viewers using ad blockers

Wikia is not accessible if you've made further modifications. Remove the custom ad blocker rule(s) and the page will load as expected.