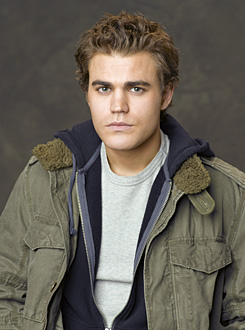 Aaron Corbett
is a good-natured high school student who discovers he is a
Nephilim
.
On Aaron Corbett's eighteenth birthday, he begins exhibiting strange abilities, such as the ability to talk to his dog, Gabe, and other animals, leading to the conclusion that he is a Nephilim, the offspring of a human and an angel. Now Aaron must defend himself and his family from the Powers, warrior angels dispatched to Earth to eliminate the Nephilim "abominations", while trying to find a way to live a normal life. He is befriended by Ezekiel, an eccentric but kind-hearted fallen angel, and the former leader of the Powers, Camael.
It is revealed Aaron is the Redeemer of prophecy, a Nephilim with the ability to "redeem" the fallen angels and return them to Heaven and that his father is the first fallen angel, Lucifer.
Powers & Abilities
Edit
Ad blocker interference detected!
Wikia is a free-to-use site that makes money from advertising. We have a modified experience for viewers using ad blockers

Wikia is not accessible if you've made further modifications. Remove the custom ad blocker rule(s) and the page will load as expected.